The Golden Stork is named after the bird on The Hague's coat of arms and is founded by two local brothers from The Hague: Dennis and Marcel.

"We started the hostel after our backpacking adventures, so we know that a hostel is more than just a place to sleep. That is why we keep it small, informal and cosy."

It is the perfect place to meet fellow travelers, while the staff is happy to have nice conversations as well. We are happy to help you with all your questions. So whether you will be here for a day or two, you are planning a sightseeing and shopping trip or if you are a party animal looking to discover the city's nightlife; The Golden Stork is the place to stay. You can of course also hang out at our bar, where we have quality coffee and a delicious collection of (local) craft beers.
Meet Dennis, one of the founders of The Golden Stork. Besides arranging almost everything in our hostel, this multi talent will always be there for our guests. He is also happy to help you behind the reception and can make a good cup of coffee!

Meet Marcel is also one of the founders of The Golden Stork. This multi talent makes the best coffee and will fix everything in the hostel that needs to be fixed!

Meet Lyvia, our always - happy team member. With Lyvia you can talk about anything and have a real good conversation. She is also doing the difficult - marketing - stuff, because she is as smart as hell!

Meet Imke, our marketing and reception team member. She will welcome you with a big smile and get you a nice cup of coffee. She also organizes events, arranges the marketing - stuff and loves to help you wherever she can!

Whenever we have vacancies, they will be posted here! For some positions we require applicants to speak Dutch as well as English, sometimes Dutch isn't required.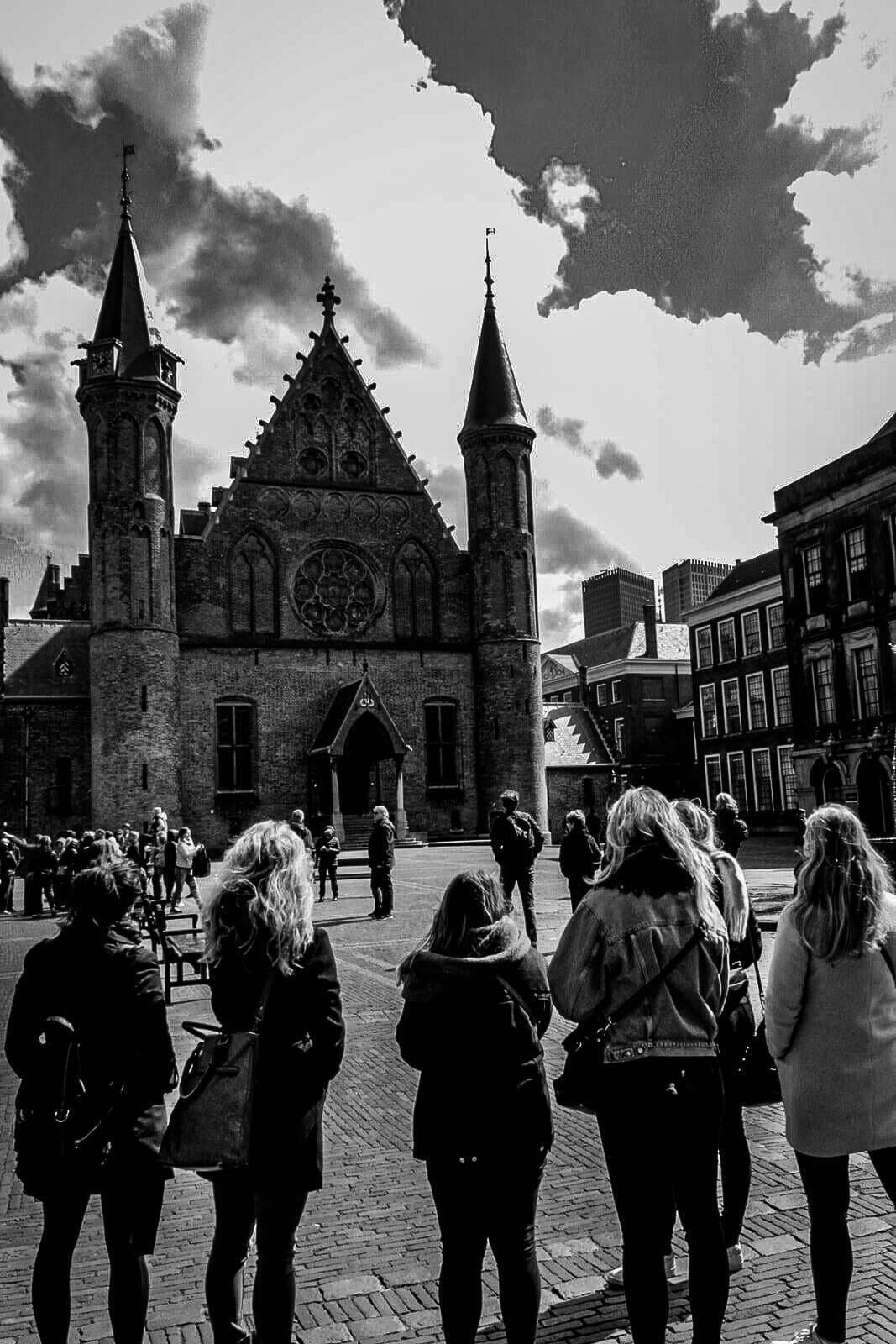 Vacature Gids


Hostel The Golden Stork zoekt een gids voor de walking tours voor 2 tot 6 uur per week. De uren zijn: 2 uur op woensdag, vrijdag, zaterdag van 11:00 tot ongeveer 13:00 uur.

We zijn op zoek naar iemand die Nederlands & Engels spreekt. De tours worden in het Engels gehouden. De voorkeur gaat uit naar iemand die in Den Haag woont en dit naast zijn/haar studie kan doen.
Bij voorkeur ben je student in richting geschiedenis, een makkelijke prater, goed niveau Engels, veel kennis van Den Haag en historie van Den Haag & Nederland. Je hebt affiniteit met reizen en internationale gezelschappen.
Je wordt ingewerkt door onze ervaren tourguide en uiteindelijk zelf met een groep op pad gestuurd. Een groep is meestal rond de 5-10 personen en eigen inbreng is zeker welkom.
Neem contact op met Dennis van der Plas voor vragen of reacties: dennis@thegoldenstork.com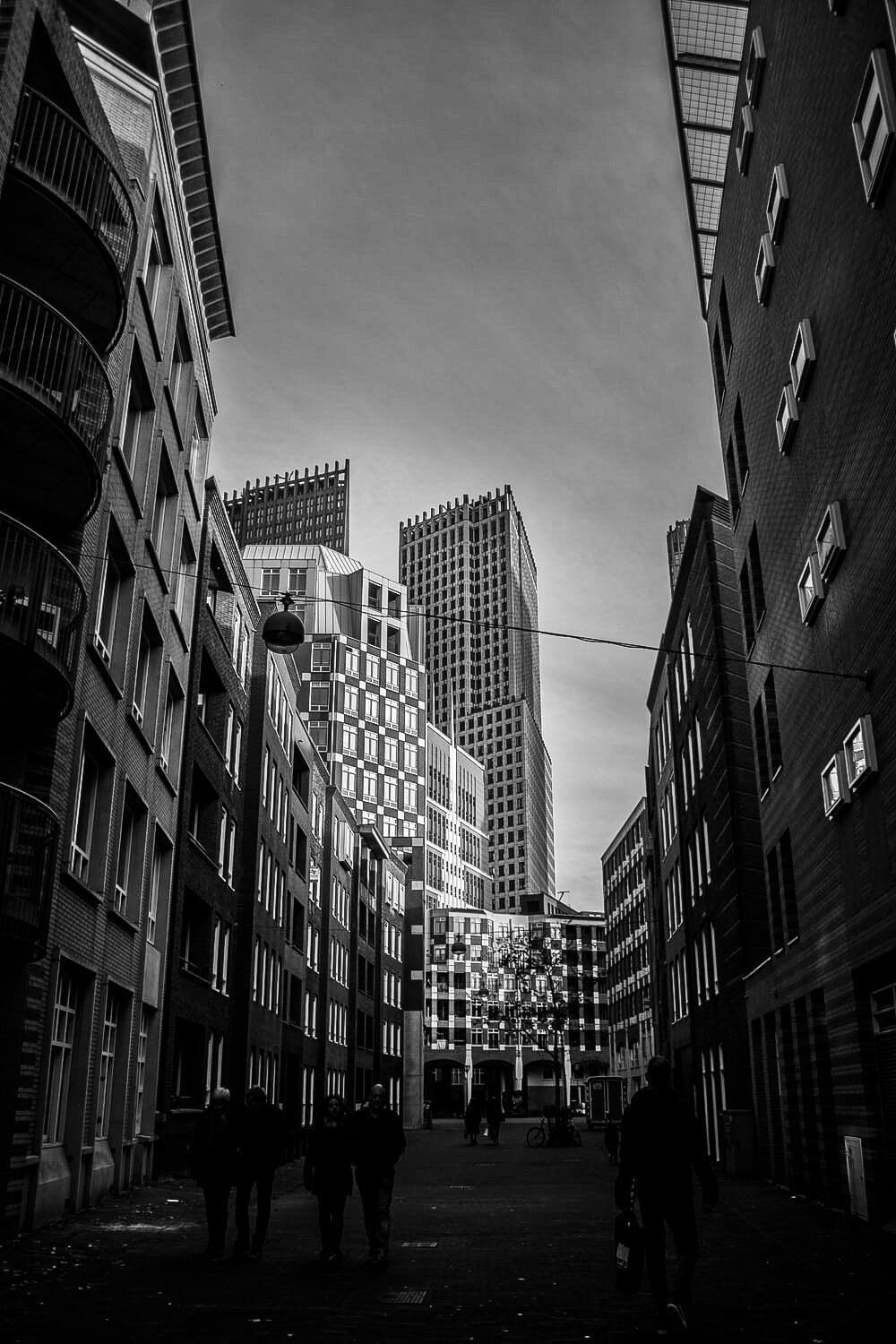 Work & Stay
Are you travelling and interested in helping out around the hostel, in exchange for a bed and breaky? Send us a message! We are looking for someone who speaks English

(or is working hard to improve their English), is outgoing and happy to work in an international, friendly hostel environment.
You will help with cleaning, general maintenance and if you have a really good idea of how you can contribute to other things we are happy to hear from you! (Think of organizing events, marketing, design, social media content, etc)
We love for you to have an amazing stay with us and you will get a lot of free time to discover The Hague and plan you own things! We are always open to suggestions about work or events.
We do expect you to be a committed and serious member of our small team. Are you up for a commitment of a minimum of 4 weeks, daily shifts (around 3 hours a shift, 5 days a week), in exchange for a place to stay, breakfast, laundry & internet, a small team and amazing coffee all day long? Send your motivation to info@thegoldenstork.com and you might be our new resident traveller!
Check out our most read blogs