All the Beers you need to taste when you visit The Hague
Craft beer is here now, it is not a hype or a trend anymore. The people has spoken and it is here to stay. We as The Golden Stork are big craft Dutch and Belgian beer fans, loves to talk and are so lucky we have actually great local breweries in The Hague. Through this list we will introduce you to as many of them as we can. And let you know what to taste and where you can actually visit them.


Number 5- Brouwerij het Kwartje
The name literally translates to ''Quarter Brewery'. The brewery is open for guests to see but an appointment must be made first. The brewery was opened by a group of friends in 2016 after reaching their financial goal via a crowdfunding campaign on Kickstarter.
The old friends have worked together in bars and breweries in the past and finally decided to start their own brand of beer and brewery. The brewery's main selection consists of 6 different beers. One special flavor they provide is the ''Speculaas' beer which is a strong stout beer with the light taste of herbs and spices, based on the famous Dutch crackers of the same name. More information can be found on their website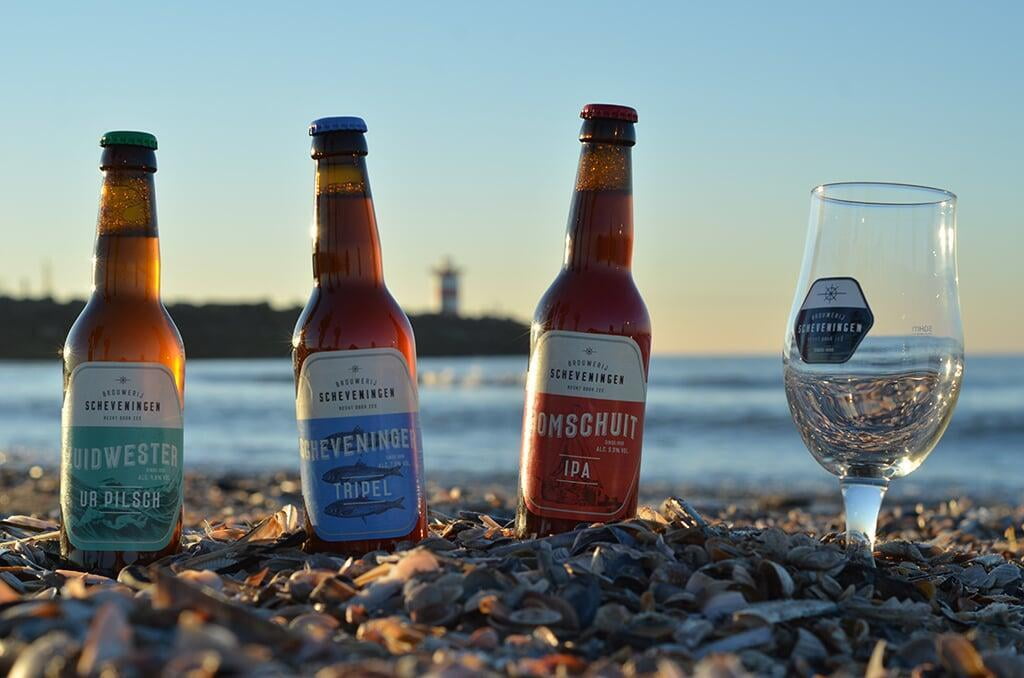 Number 4 - Brouwerij Scheveningen
This brewery was started in the port of Scheveningen beach in 1996 and since then they have released 9 different beers as their main products. Like many other breweries, different seasons will also warrant special beers only sold during specific seasons. The brewery is open to the public and there are tours held in the brewery. In 2015 the brewery was moved to a larger location outside of the port but still very close to the sea.

Got interested in the beach beer?Check their website out!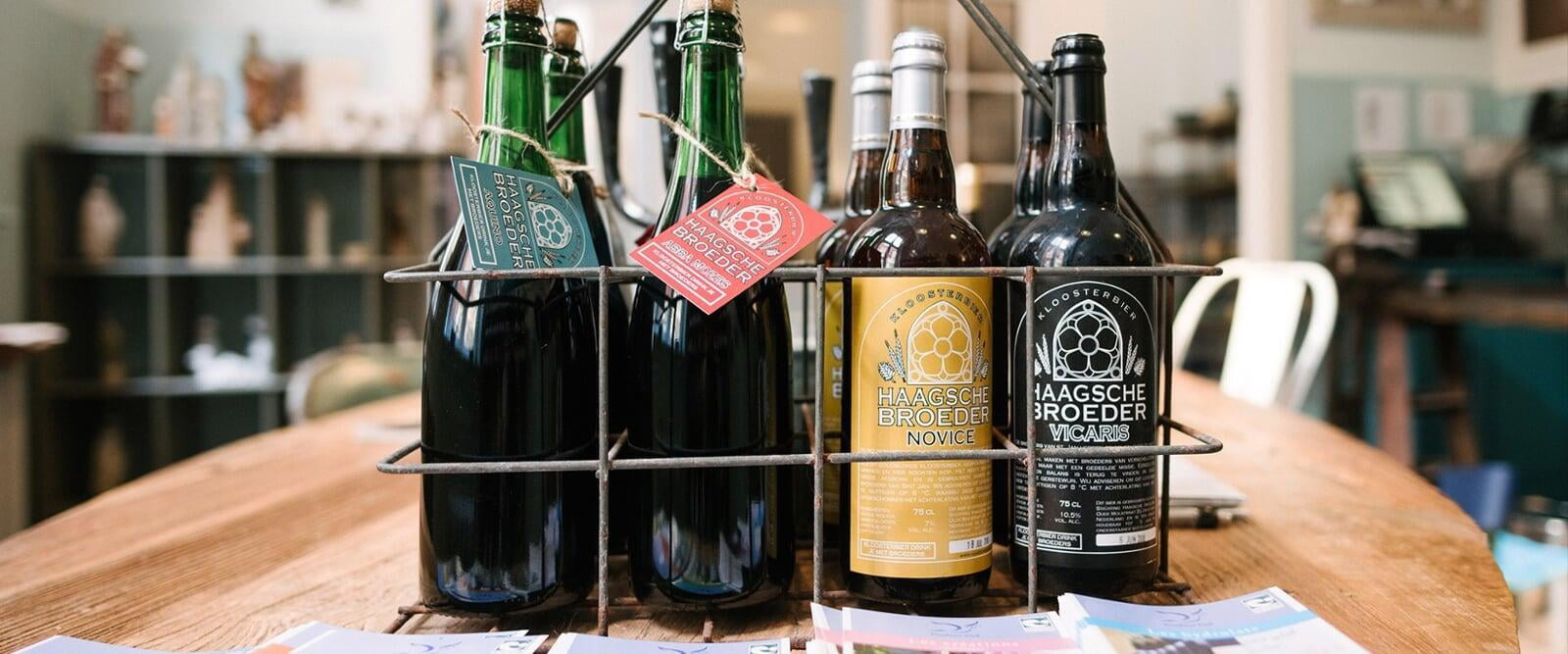 Number 3 - Haagche Broeder
Best known for its branding as a 'monastic beer'. In this brewery all the beer is brewed by monks from the monastery of the brothers of Saint John. There are 4 different beers to choose from and those include dark, blond, amber and special. This monastery is in the middle of the city center of The Hague and can be visited! How? Check out their website.

"Did you you know The Golden stork sells local craftbeer?"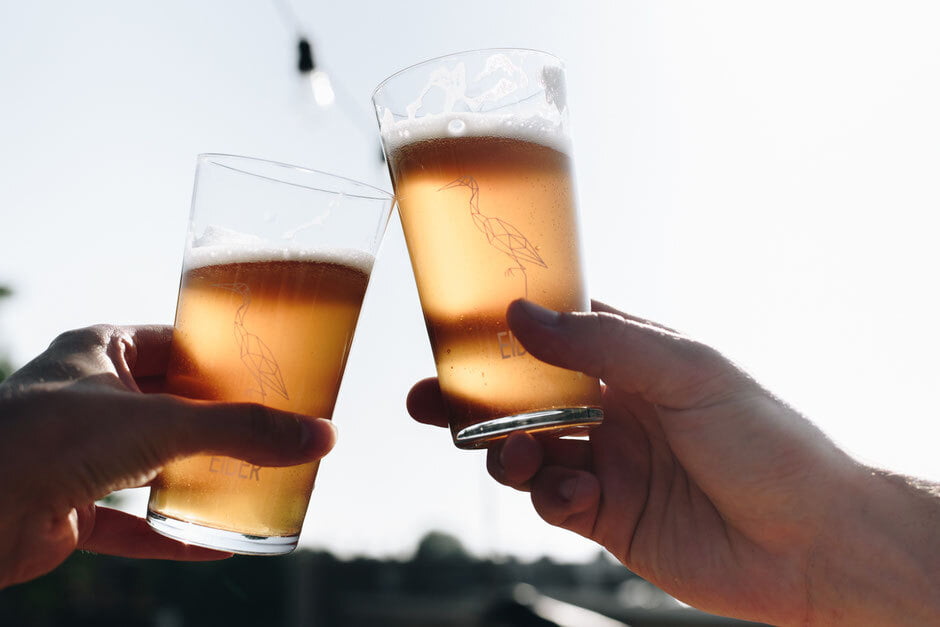 Number 2-Eiber
A brewery from The Hague that is still growing. They don't have their own bar or location for beer tastings but do allow groups to book Eiber events in the location of their choice.
All year round they sell bottles of their four main types of beer which include blond, dark, IPA and wheat. Eiber wants to expand and work together with local businesses to provide better experiences for fans of their beer. But unlike other places They are working together with organizations such as The Hague Boat Tours, a boat tour that allows you to also drink Eiber while getting a tour of the city from the canals. Got interested in their beers? Check out theirwebsite and where you can drink these beauties.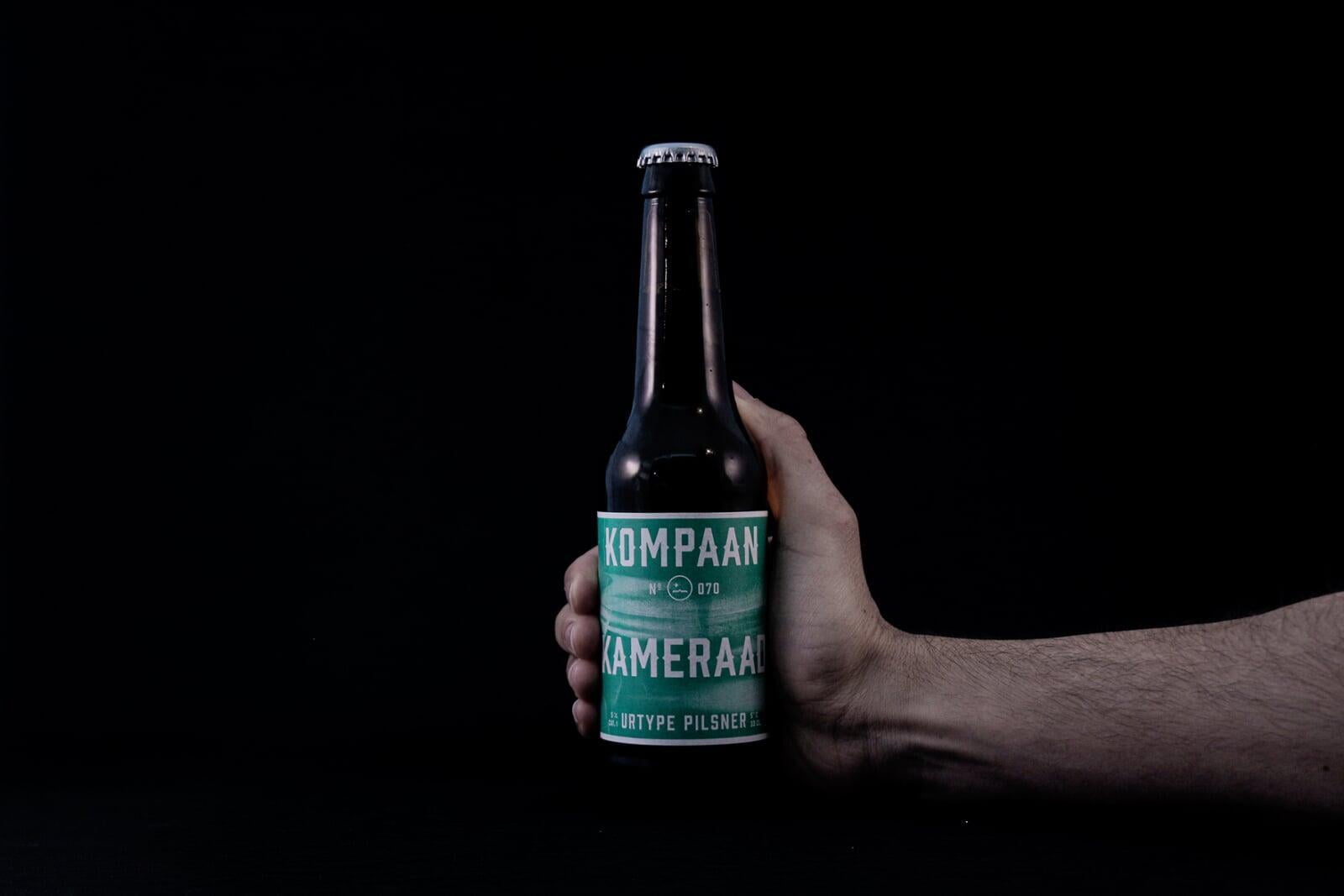 number 1 - Kompaan
This is probably the most common and established beer brand from The Hague. The brand uses their own bar to host several beer drinking events each week. Sometimes that can involve beer tastings from different countries, craft beer nights, happy hours and special beer-themed nights such as a night dedicated to and celebrating IPAs for example.
This is the bar for local beer lovers in The Hague. They have over 20 types of beer on tap and their selection regularly changes. A restaurant serving great snacks and dinners to accompany the cold beers. That is all to be found in the Kompaan bar. Keep in mind that Kompaan has its own brewery as well where they brew all their own beers. In total they are producing 12 different types of bottled beers year round and also have 6 seasonal beers which are only produced in specific seasons. The bottled beers from the brewery can be bought from many bars in The Hague but the best place to drink these beers would be straight from the tap in their own bar. Click here to check their website out and find their opening hours!

So there you go, our personal taste top 5 of The Hague locals craft beer. What is your favorite beer? Did we miss a good one? Please leave a comment! We are here to discover and share more of our experiences of The Hague. Want to stay updated when found another thing to write about? Sign up for our newsletter!