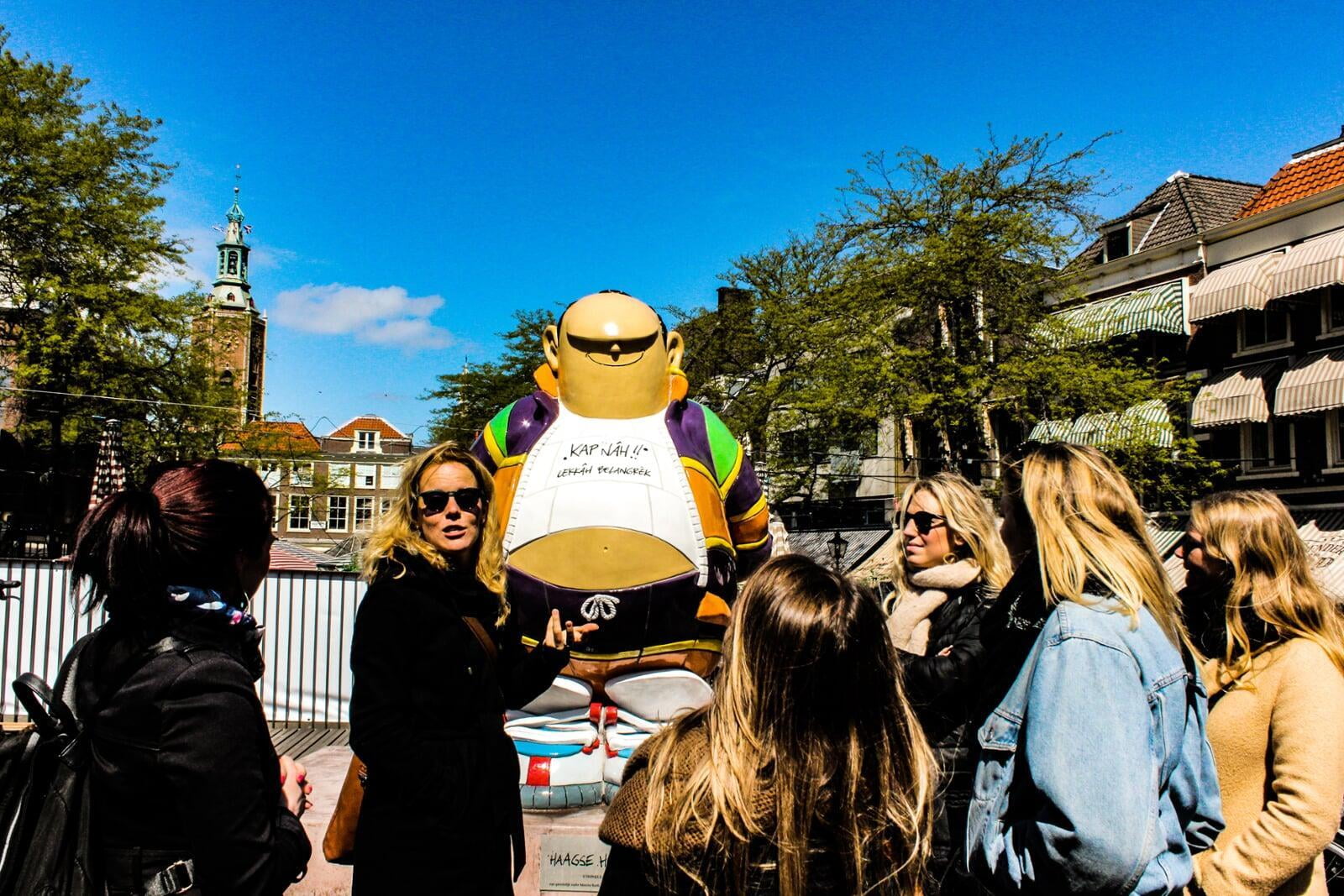 Welcome!
The Golden Stork -named after the bird on The Hague's coat of arms- is The Hague's newest and cosiest hostel. We have five dorm rooms, a bar and a terrace on a beautiful canal. To make it even better, the hostel is located on the Bierkade, right in the center of The Hague. All important sights are nearby and the tram stops in front of the hostel which makes the beach only 15 minutes away. Continue reading to discover what we and this city can offer you, or book your stay now!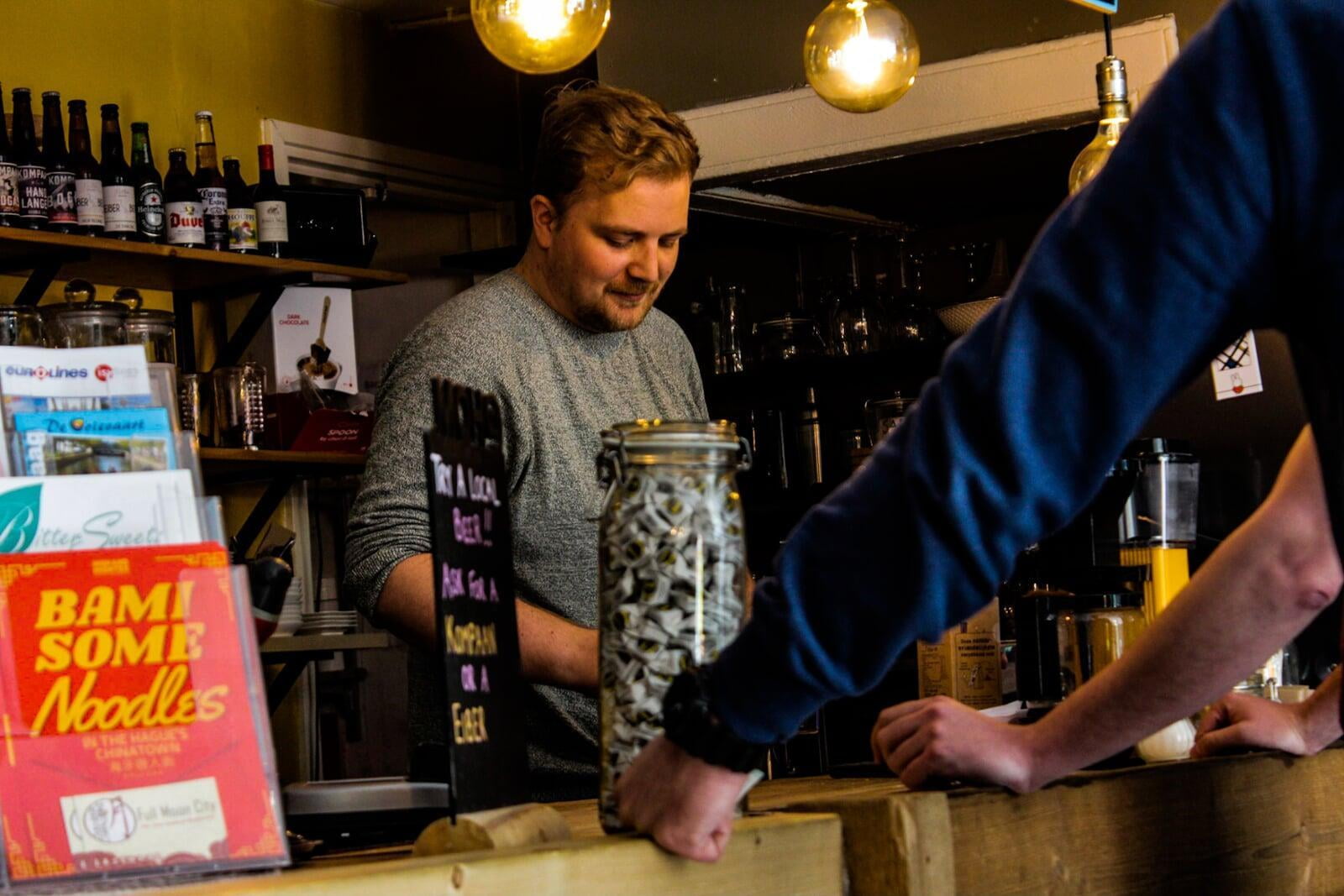 Feel at home
We started the hostel after our own backpacking adventures, so we know that a hostel is more than just a place to sleep. That's why we keep it small, informal and cosy. It is the perfect place to meet fellow travelers, while the staff and volunteers are always up for a chat too. We're happy to help you with all your questions. So whether you will be here for a day or two, you're planning a sightseeing and shopping trip or if you're looking to discover The Hague's nightlife; The Golden Stork is the place to stay. You can of course also hang out at our own bar, where we have quality coffee and a delicious collection of local craft beers.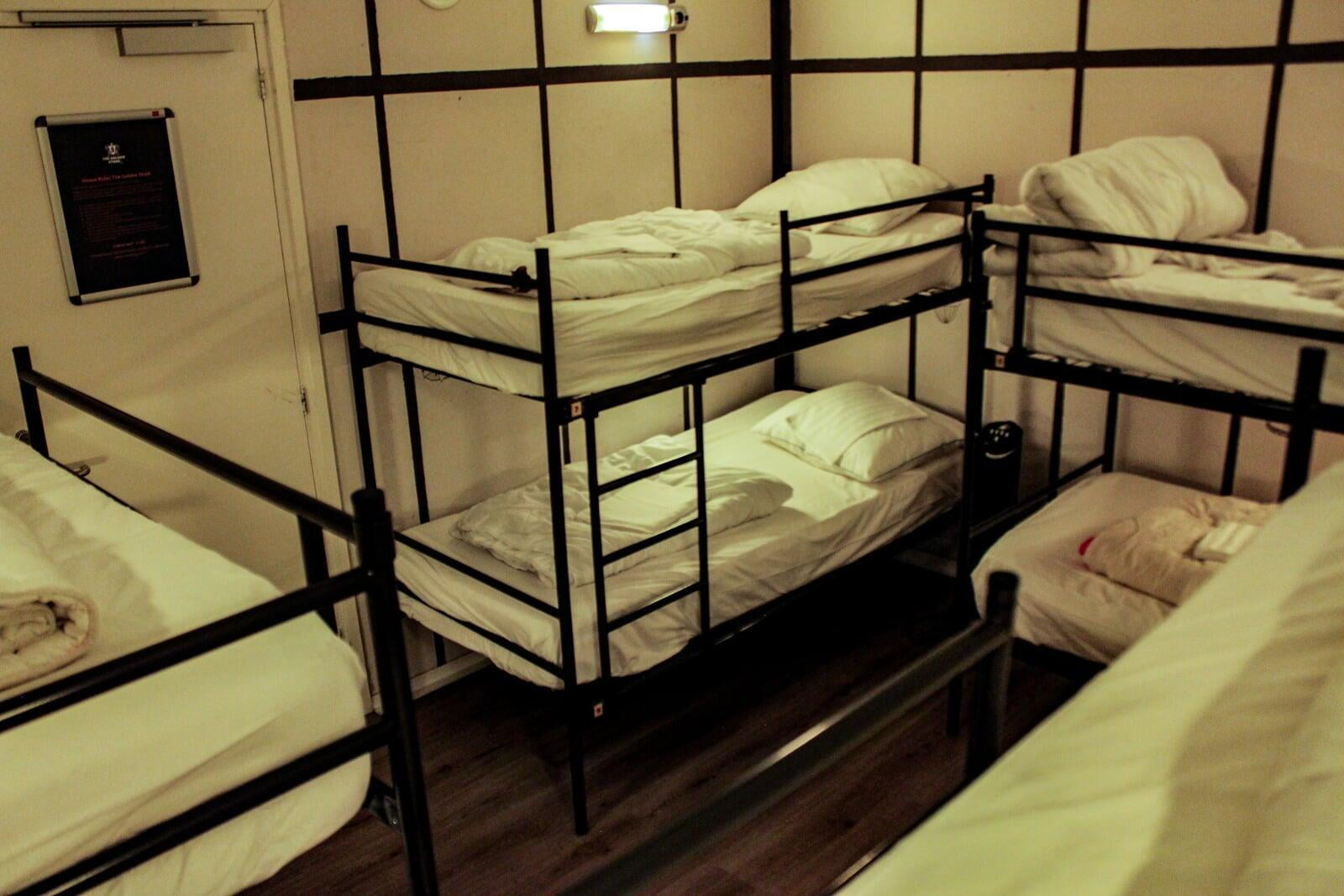 Modern facilities
All facilities are brand new. We always guarantee clean sanitary facilities and you'll sleep in high quality bunk beds with luxury mattresses. Of course we have free WiFi everywhere and each bed has its own wall socket and a light. Let us explain your way around the hostel after your check in and you're good to go! We have 3 mixed dorm rooms and 2 female-only dorm rooms: you are always sharing a room with other people. Take a look at our dorms here.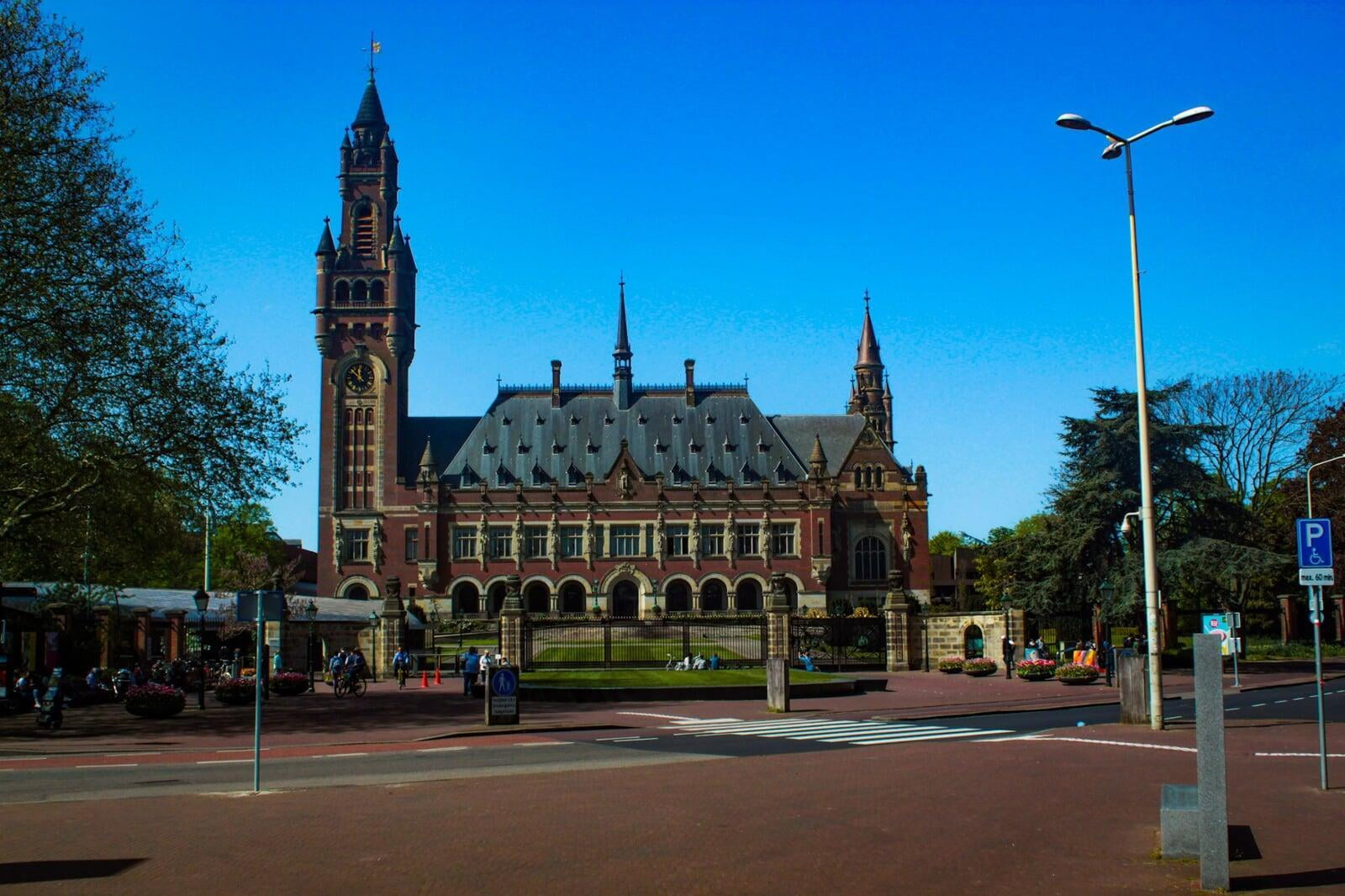 Discover the city & the country

We can show you everything The Hague has to offer. Our people know the city like the back of their hand and we have all the information to make your stay successful.
The cosiest cafes, the best guided tours, the hippest shopping streets and the most beautiful museums: it has all been sorted out.


Here you'll find an overview of all our tips, the coolest events and information on how to get around in The Hague.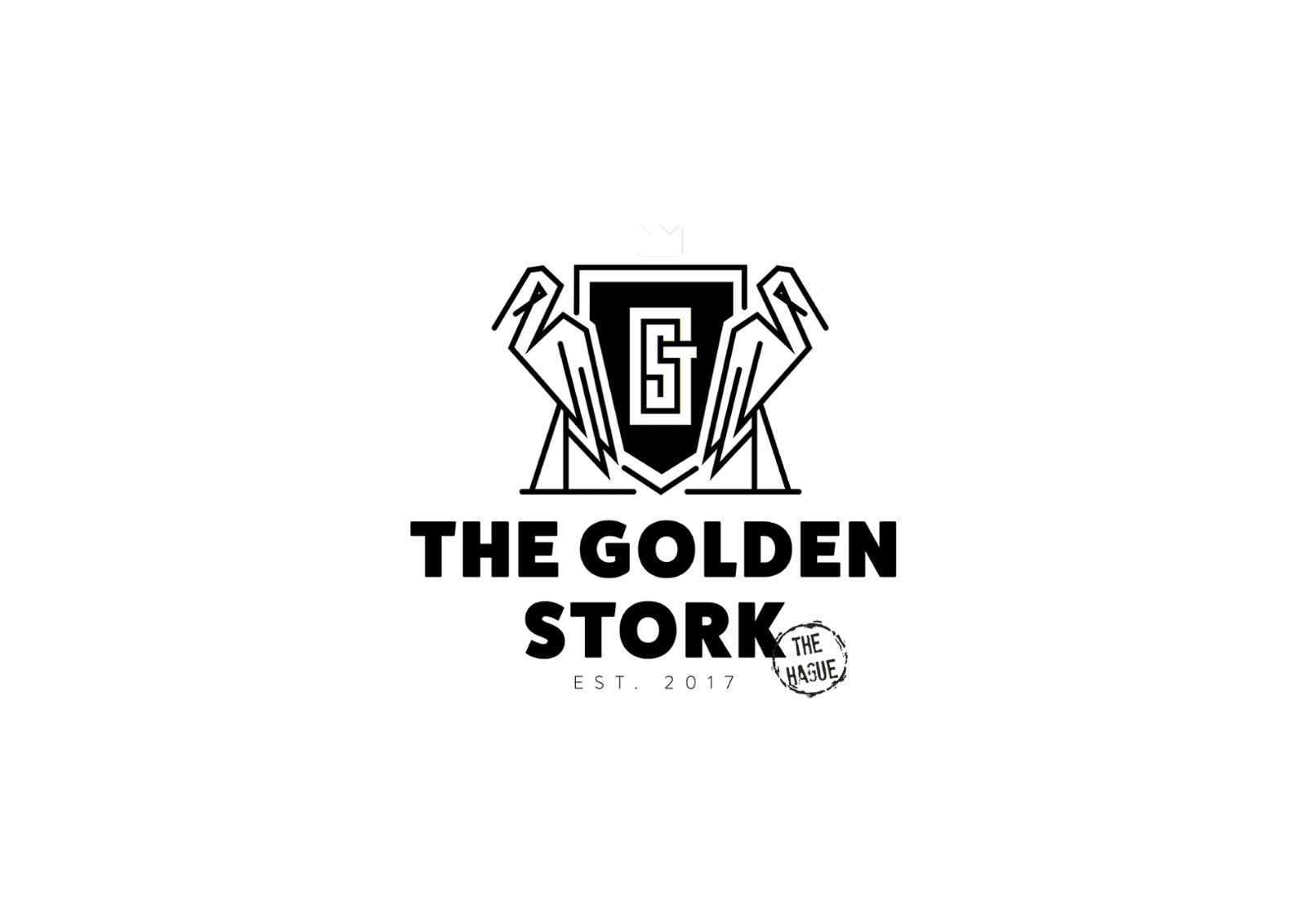 Book now!
Bedlinen is included, breakfast (a coffee + croissant) is available for €2,00 per person. Prices are excluding city taxes (€4,45 per person per night). There is no curfew so you can enter the hostel whenever you like, after being checked in. Check-in is from 3 to 11 pm. Checkout is at 12 pm (noon). The reception and bar are open from 8 am to 11 pm.

We would love to see you soon. Book you stay and here come to meet us and The Hague! If you have any further questions send us a message (info@thegoldenstork.com). You can also reach us through our Facebook page or call us at 0031 70 415 89 59!