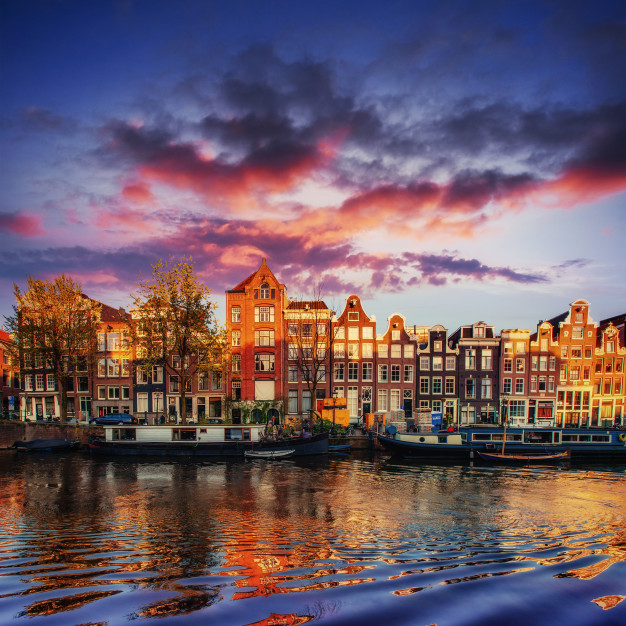 The Netherlands is famously known as heaven on Earth, owing to its scenic countryside, vast tulip fields, water canals, and windmills. Not only is the country brimming with natural beauty, but its towns and cities also have loads to offer to its awe-struck tourists.

Rotterdam city is the largest port in Europe and boasts architecture with a futuristic approach. Amsterdam provides the perfect opportunity to cycle along the canals and soak in the rich history. The Hague, on the other hand, is well known for its worldwide organizations. This is why the Netherlands is a highly sought after tourist spot and is regularly visited by backpackers who long for a comfortable yet budget-friendly accommodation.
This is precisely where hostels come in; they are located throughout the Netherlands and offer a comfortable place to rest, especially for backpackers.
So why exactly are hostels a better option than other means of accommodation? Let's find out the best hostels in the Netherlands for backpackers, singles, and friends.

Why Choose A Hostel To Stay In?
Staying in a hostel during your trip enriches your traveling experience without leaving you broke. This is why backpackersshould opt for staying in one due to the following reasons:
Affordable: We all know how expensive traveling can get. Hostels usually offer accommodation for very low prices as compared to hotels or villas for rent. If you hate the idea of sharing a room, many hostels offer a private room and bathroom.
Socializing: If you are someone who loves to socialize and get a deep insight into a foreign country's culture, hostels will help you achieve just that. You will get the chance to meet new people and learn about various cultures while making life-long friends.
They Offer Security: One obvious concern that travelers have is security. Do hostels provide ample protection? Many of them are gated, or they use codes that only the residents can use to enter after it gets dark. They also have lockers, which ensure that your belongings will be safe.
Excellent Staff: In many hostels, the employees themselves are travelers, and they can give you excellent recommendations for restaurants, places to visit, and destinations to explore. Generally, the hostel staff is very friendly and always ready to help.
So what are some of the most amazing hostels in Netherlands that will leave you with an excellent traveling experience? We have gathered a list of top few hostel Netherlands that will cater to all your traveling needs.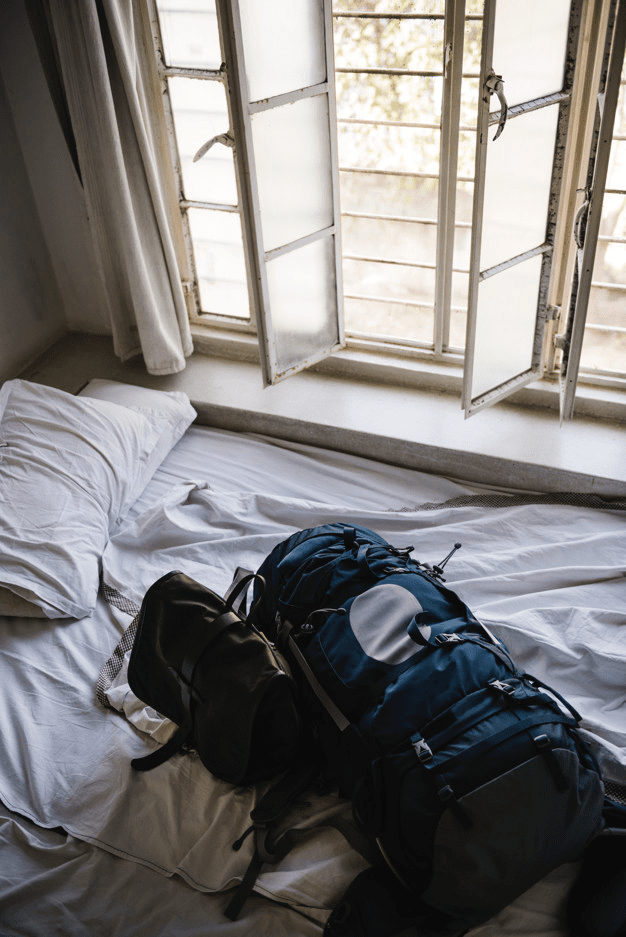 1- Hostel Van Gogh (Hostels Amsterdam):
This backpackershostels in Amsterdam is a part of the famous Van Gogh Hotel and provides backpackers with comfortable accommodation at a low price. You won't find the same rates anywhere else in the same location. This hostel is located at a distance of 100m from the ever famous sites such as the Stedelijk Museum, Diamond Museum, and the Van Gogh Museum.
The best part about staying here is that you won't need transport as every basic facility is nearby. The Van Gogh Hostel is located in an area in the heart of the city centre loaded with history so that you can put your exploring hat on whenever you want. There are several nearby bars and clubs that have an active party scene. It is simply one of the top hostels in the Netherlands.

Via Amsterdam is a backpacker's heaven when it comes to hostels in the Netherlands. When you step foot in the lobby, you are hit by the hostels' fun vibe and positive energy. Expect to come across various masterpieces of art, upcycledgoodies, and also a cycle installation.
The metro is located at a distance of 500m, and the best part is that you can make your way to the famous landmarks within a radius of 6km. The Via Amsterdam offers dorm rooms and the option of private rooms, which is also affordable. This is why this hostel is a top favorite.

3- Flying Pig Downtown (Cheap Hostels Amsterdam):
Are you looking for a cheap hostel Amsterdam? Not only does the Flying Pig Downtown offer several perks, but it is also one of the most affordable hostels in Amsterdam. The location is what makes it famous. Located in the city's center, this hostel is also quite close to the Red light district.
This Amsterdam hostel offers the best perks by giving free breakfast and offering a 25% discount on food in Belushi's Cafe. What's more, it even hosts themed parties, including famous Dj's during the entire week.
4- Sparks Hostel (Rotterdam)
Located opposite the Rotterdam Centraal Station, the hostel provides the best platform for exploring the gorgeous city. The Sparks Hostel is a reasonably new hostel for youngsters that offer both dorm rooms and private accommodation. They also give access to a well-equipped kitchen that is fully stocked, allowing the residents to cook food with free groceries.
The Sparks Hostel is an ideal accommodation for couples and groups of youngsters that can fully enjoy their stay. It is one of the cheapest hostels in Rotterdam, ranking it among the beste hostels in Rotterdam for backpackers.
Now, who would want to miss a deal like that?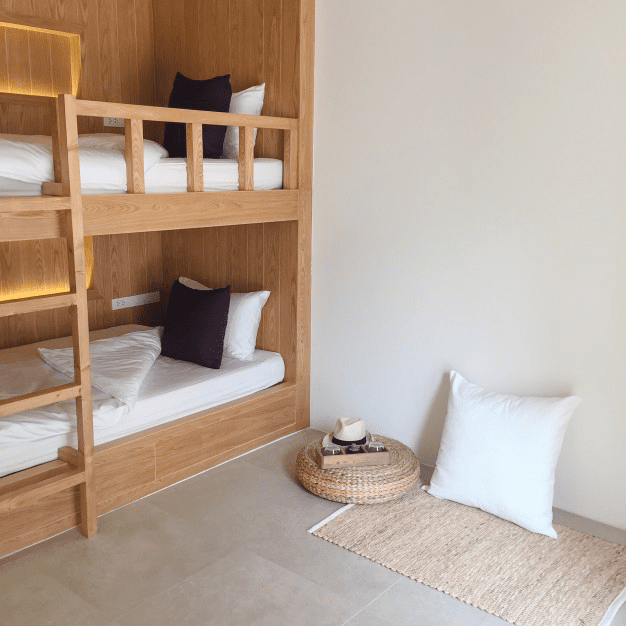 5- Hostel Ani & Haakien (Hostels Rotterdam)
This Rotterdam hostel is the best place for those who love to socialize and hit the road to embark on their day's adventure. Once you check-in, you can make yourself a soothing coffee and get to know your bunkmates. This is by far one of the best youth hostels in Rotterdam, where you sit and plan your day with your friendly hostel mates.
Located right on the opposite side of the Rotterdam Central Station, exploring the city has never been this easy. You can simply take a stroll to the Cube House and Markthal and give your legs a good stretch. The star of the show at Hostel Ani & Haakien is the hostel cat that is famously known as Suzy.
6- Stayokay Amsterdam Vondelpark
The Stayokay Hostel is part of a famous hostel chain spread throughout Germany and the Netherlands with more than 20 hostels. The Stayokay hostel is located right near to the Vondelpark, which is one of the biggest parks in Amsterdam. The Museum Square and the Rijksmuseum are also within walking distance of this hostel.
People who are fans of the theatre and have a taste for fine dining will love staying here. The Stayokay hostel in Amsterdam is surrounded by lively theatres, bars, and exquisite restaurants. This hostel has the reputation of being the biggest with over 530 beds in both the private rooms and dorm rooms.

The King Kong Hostel in Rotterdam is located in the Witte de Withstraat Street the place to be, which has a reputation for being the most prominent part of town. The street is brimming with bars, party houses, restaurants, and is a cultural hub. By being on this street, the King Kong hostel provides the perfect platform for backpackers to set off on their exploring mission.
The design and theme of the hostel are very carefully executed by local artists who kept the city's status and trends in mind. This hostel Rotterdam is the best place to stay if you wish a streak of having fun and exploring hidden gems.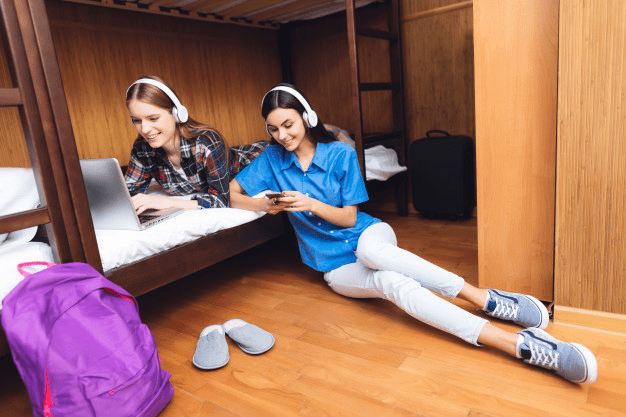 8- ClinkNoord (Hostels In Amsterdam)
The ClinkNoord welcomes musicians, artists, and people with creative streaks with open arms. Why so, you may wonder. The truth is that this fantastic hostel offers a one of a kind ClinkCreative program that calls upon creative individuals to stay there and showcase their talents. This is why the ClinkNoord is loaded with art, including breathtaking pieces of glass artwork.
It is also located in great proximity to world-famous tourist attractions like the Royal Palace and the Anne Frank House. It will take you only 10 minutes to reach the Amsterdam Central Station if you take a ferry ride from the IJ River. This is simply one of the best hostels Amsterdam.
Final Words On Netherlands Best Hostels
No matter where you are traveling, there are several costs of food, accommodation, and other necessities that may have your total expense going through the roof. By staying in a hostel, you will save money, but you won't miss out on any fun and make new lifelong friends. AND THAT IS EXACTLY WHAT THE NETHERLANDS HOSTELS DELIVER.
These were some of the best Netherlands backpacker hostels. Don't forget to let us know your favorite for your upcoming trip to The Netherlands.