Summer has finally started and I have had enough of Netflixing my way through my days off. Whether you live and study or work in Den Haag, or you are visiting the city for a few days, some days you don't feel like hanging out with the masses. As a local I am not particularly interested in visiting touristy places (which doesn't mean they are not worth it!).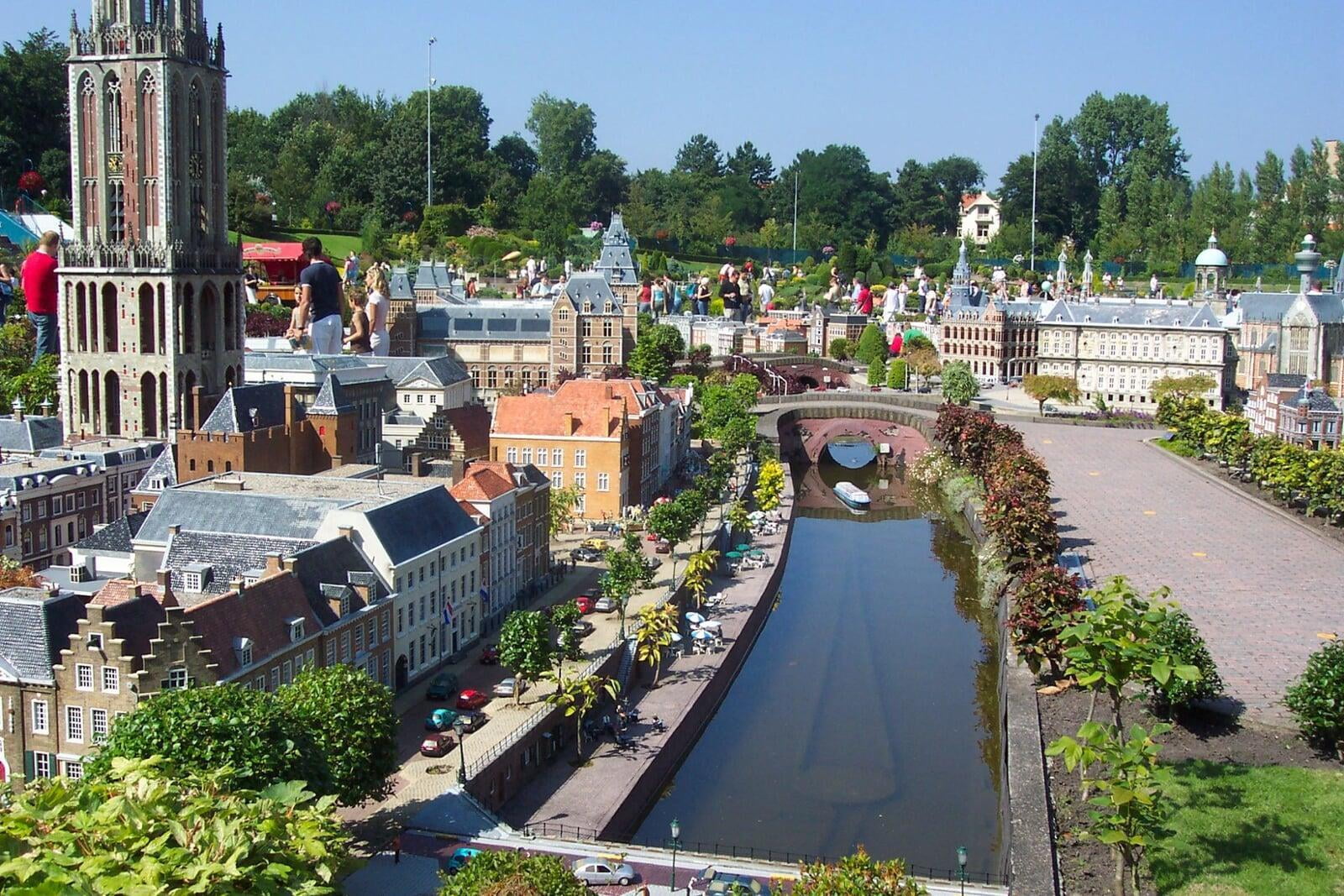 Miniature
As my partner is from Australia I feel obliged to show her around the city. However, I don't like big or expensive touristy places. An example, I have never been to the miniature city Madurodam. The tour buses parked outside the entrance make me feel like I'm about to have an Efteling kind of crazy busy theme park experience. Especially with the main things to see being míniature, I'm scared I won't be able to get to see what it's all about. However, busloads of people visiting every day must be a guarantee for a nice day out!
Same -and then I will get to the point- for the beach. I love the beach on a Monday morning on a sunny day when kids are at school and parents at work. Beach bars are expensive and when half of Holland and the whole of Germany is at Scheveningen beach, the wait for your drinks can be long whilst the sun is scorching (-for us Dutchies, the Aussie loves it). No hot crowds for me.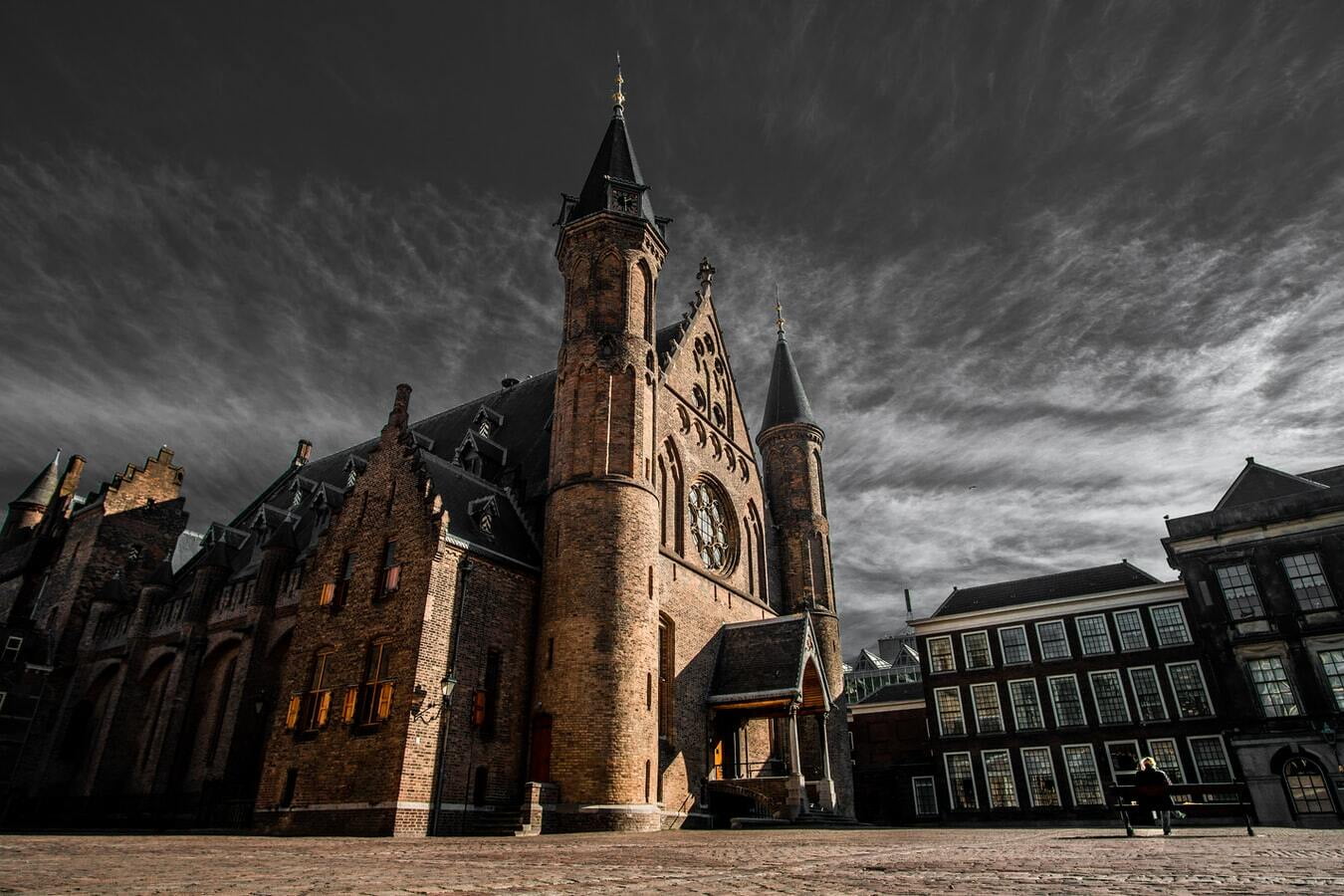 Space



Although I sound a bit cynical, it's not all Dutch bluntness here! So what could you do instead of hanging out with the crowd? Visit the Zuiderpark: you are allowed to barbeque there, bring your own food and drinks and there are nice paths for cycling or skating and still massive fields for sunbaking, throwing a ball etc. If you want to stay closer to the city centre and are (occasionally) interested in a bit of Dutch history? Museum Gevangen Poort. On a hot day it is nice and cool in there and you get to see the old prison gate where people were held plus a lot of information about Holland in former times. The tours are in Dutch and English and you get entrance to the gallery next door with your ticket as well.

Busy, but not overly crowded, is the Binnenhof aka the Parliament Buildings, also in the city centre. Get yourself a pickled herring at the fish cart near the pond and go for a stroll: wave to our prime minister as he arrives at work, cycling across the square. Across the pond you have the nicest opportunity to snap a photo of the castle-like building: Hogwarts's got nothing on it!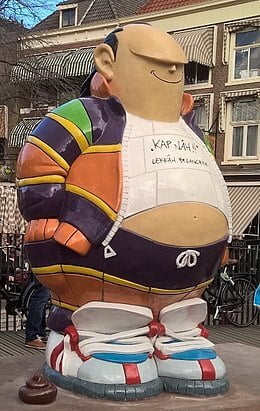 Haagse Harry



If that's enough history & historic buildings for you, make your way towards the Grote Markt. Besides a great opportunity to sit down, relax and try out a local beer, you will see a statue of our local hero. Haagse Harry is a famous The Hague comic book figure. He swears, is big, has a mullet and a tracksuit on, shows the sunbathers on the square his middle finger and next to him is a big turd (part of the statue as well).
Doesn't this show the bluntness but also sense of humour of us 'Hagenezen'? His creator, Marnix Rueb's ashes are scattered IN the belly of the statue of Harry, so now they both look out over their beloved city and fans!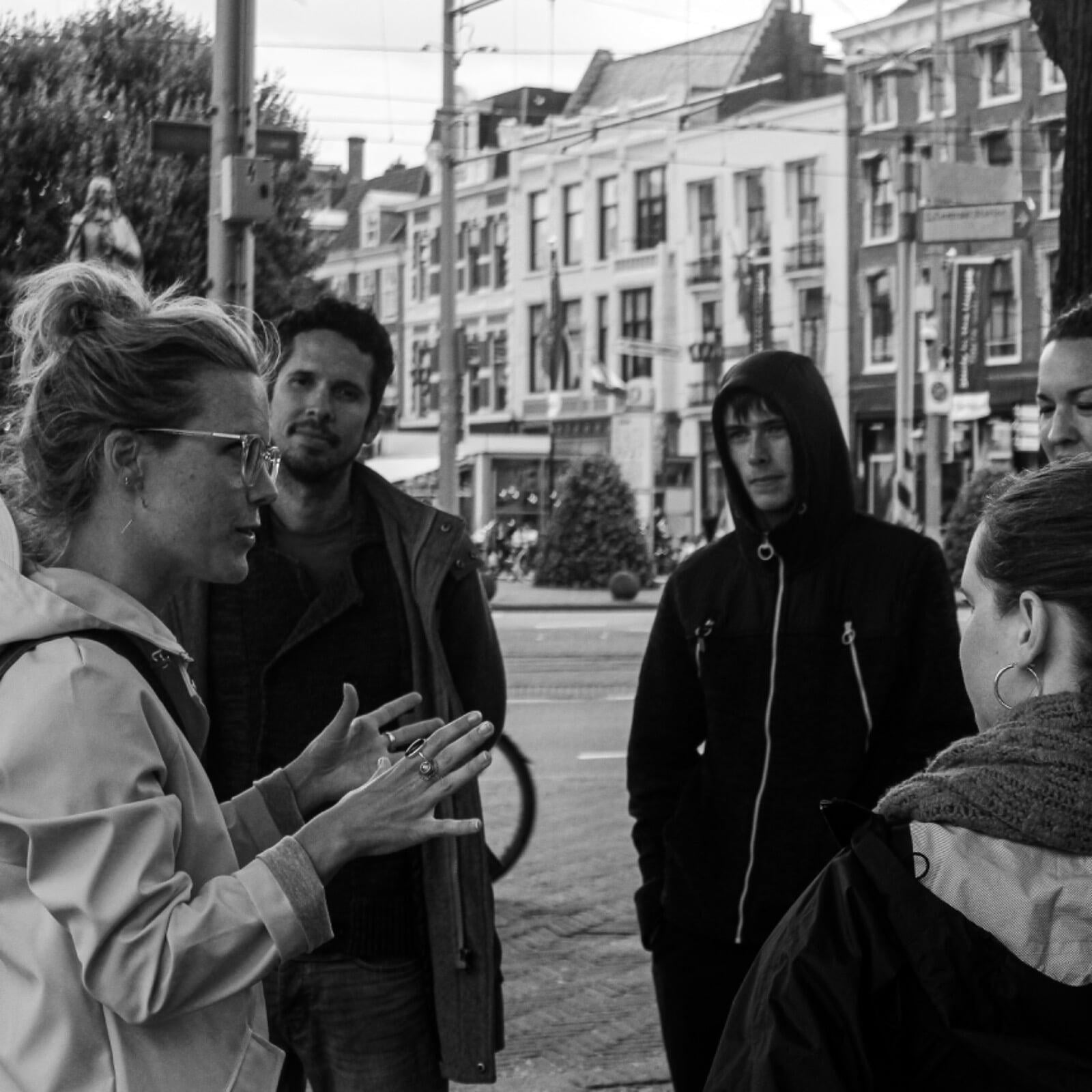 A tour
So, I discovered a nice way, even for a local, to see Den Haag through different eyes: go on a walking tour. As I do prefer riding my bike I could also join a bike tour, however I feel that while walking, there is more time to observe and more interaction with the guide or to discuss things with other participants. There is a range of walking tours in Den Haag that cover highlights or focus on food or drinks in particular.

If you are interested in a cheap option where some of the places I mentioned worth visiting will be shown: Hostel The Golden Stork offers a tour that easily fits in my budget (15 EUR + free coffee and discount on a local beer afterwards) and shows you a lot of the 'not so busy' places in town and a nice opportunity to socialize with locals and travellers in a small café setting in their hostel. Happy exploring!
"Mira has always lived in The Hague. She travels and worked in hostels and shares stories about the life The Hague & her favourite places to go. "