The best way to travel in The Hague
The Hague is a beautiful city and as a backpacker you of course want to see as much as possible. To see as much as you can, you are going to need something to transport you around the city. Public transport will always be there, but in this blog I will show you some alternatives.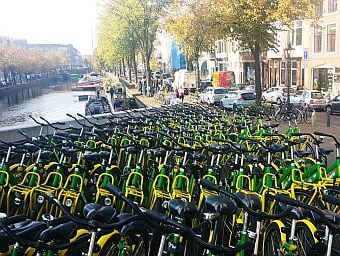 Haagse stadsfiets



De Haagse stadfiets is a bright, green and yellow bicycle that you can find everywhere around The Hague. Riding a bike in The Hague is an absolute joy. Almost all the roads also have a bike lane and there are many routes specially made to ride with your bike.
Riding your bike from Hostel The Golden Stork (centrum) towards the beach will take about twenty minutes. Just as fast as public transport. All major sightseeing spots are also easily reached via bike.
You can click here to rent your bike. You can get one bike for as cheap as 8,50. You could also make a combi deal with the Ooievaart. Right next to Hostel The Golden Stork is the Ooievaart, they offer boat trips through The Hague and also rent the Haagse Stadsfiets. If you are interested you can click here.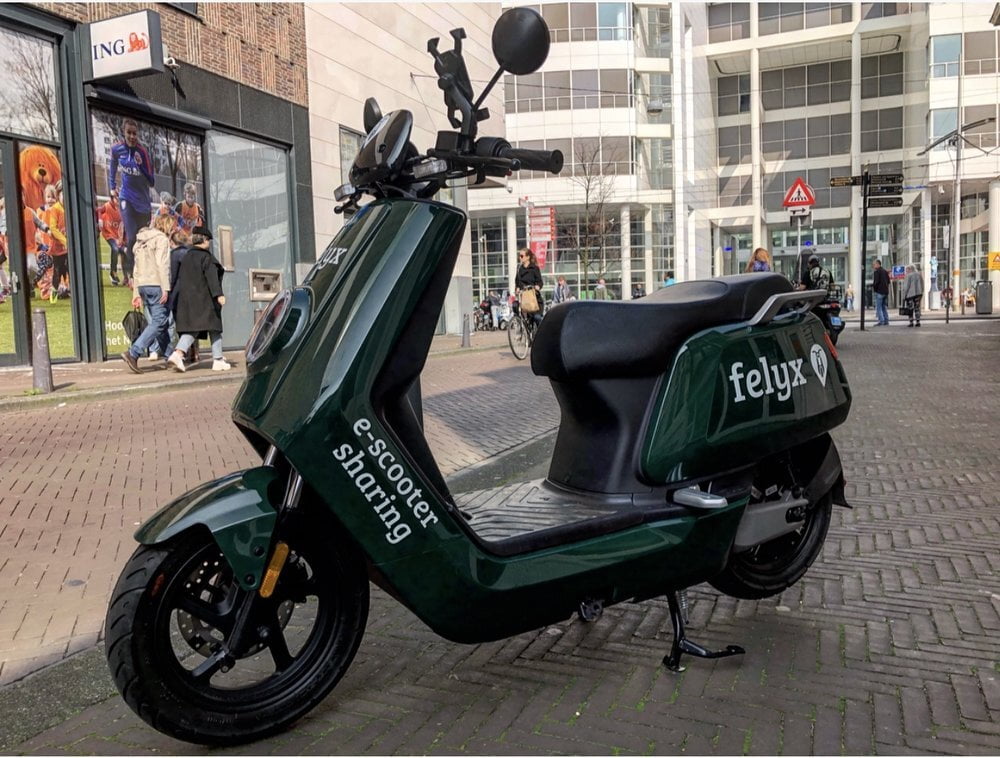 Felix
In cooperation with the local transport system, Felyx was introduced in The Hague in 2019. There are hundreds of electrical scooters placed around The Hague. Everyone is allowed to use them. All you need to do is download the app, you can do so by clicking here.
Looking to travel a bit further in The Hague, or too lazy to travel by bike😞 you can always chose to ride with Felyx. After you downloaded the app the first 30 minutes will be free! After that there is a small fee of 30 cents per minute.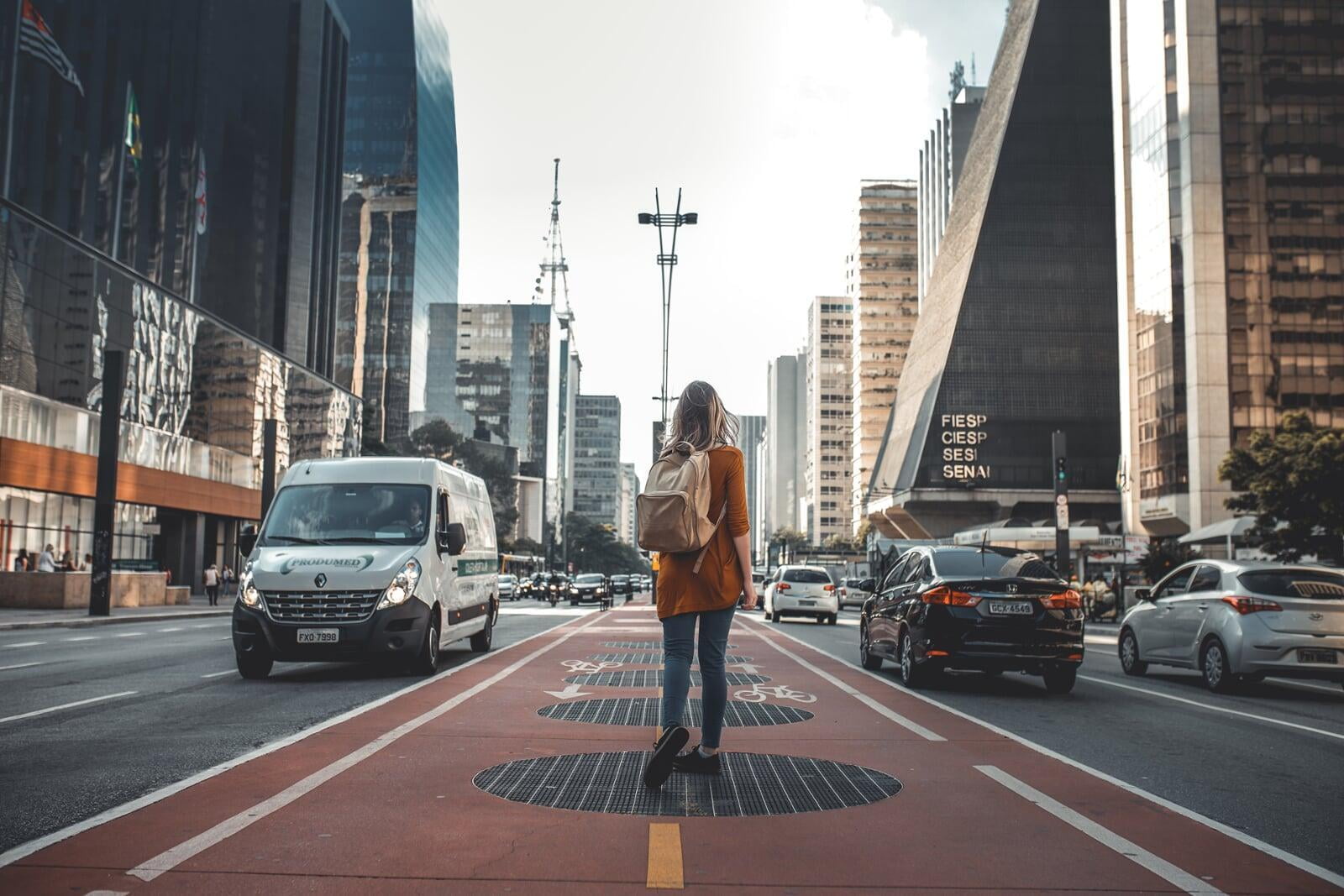 Walking
Once you are inside the city centre the best way to move around is by far walking. The Hague has a big "autoluw" zone, which means that cars have limited access to certain areas. Once you entered the spuistraat, you can easily walk two hours through the city centre. With lots of big brands shops and of course local restaurants, cafés and bars.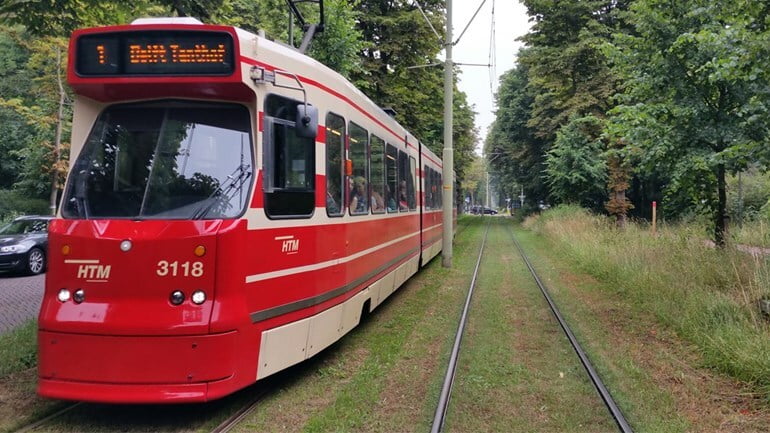 Tram line 1
Tram line 1 is the most important tram line for tourists and backpackers. Connecting Scheveningen with the city centre and going as far as Delft, tram 1 is the most interesting line. With stops next to The Peace Palace, Madurodam, shopping centre The Palace and Het Zwarte Pad, most backpackers will find something they like along this line.
Tickets for tram 1 and all other trams and busses are only for sell inside the vehicles or at the train stations. The most common ticket is the day ticket, which costs € 7,10. But HTM has multiple options, you can click here to check all of your options.
There are many ways to move around in The Hague, but if you really want to experience The Hague the "right" way you should use a bike. I recommend the Haagse Stadsfiets since they are easy to use and close to Hostel The Golden Stork. Please share your way of traveling around The Hague with us at The Golden Stork